Veterinary Clinics 8 Drambliai
+370 612 88788
We work 24/7!
Antakalnis |
Show map
We work daily
Pilaite |
Show map
We work daily
Naujamiestis |
Show map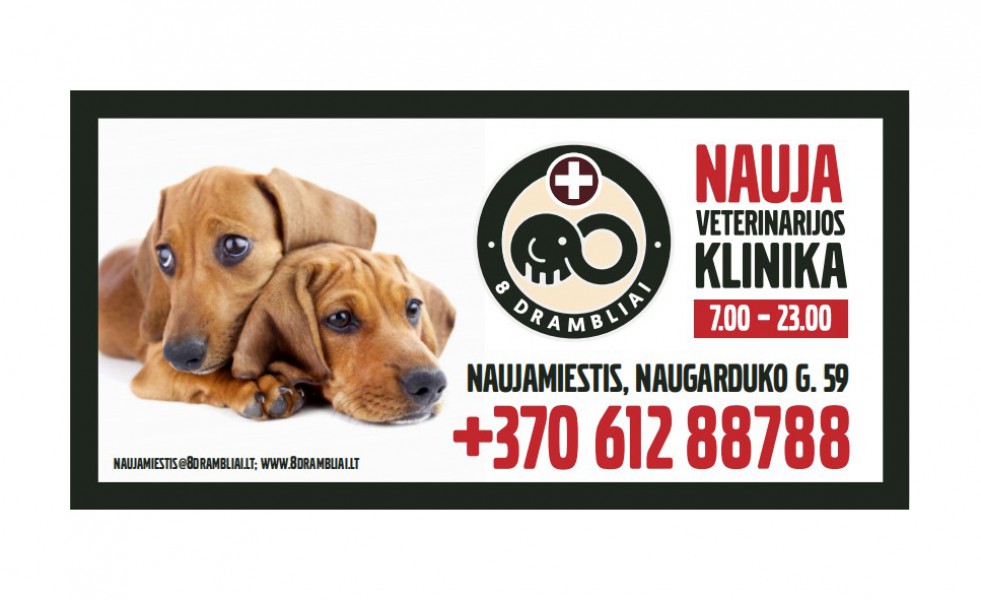 TRAUMATOLOGIST MARGARITA GRIKŠAITĖ WORKS IN NAUJAMIESTIS CLINIC!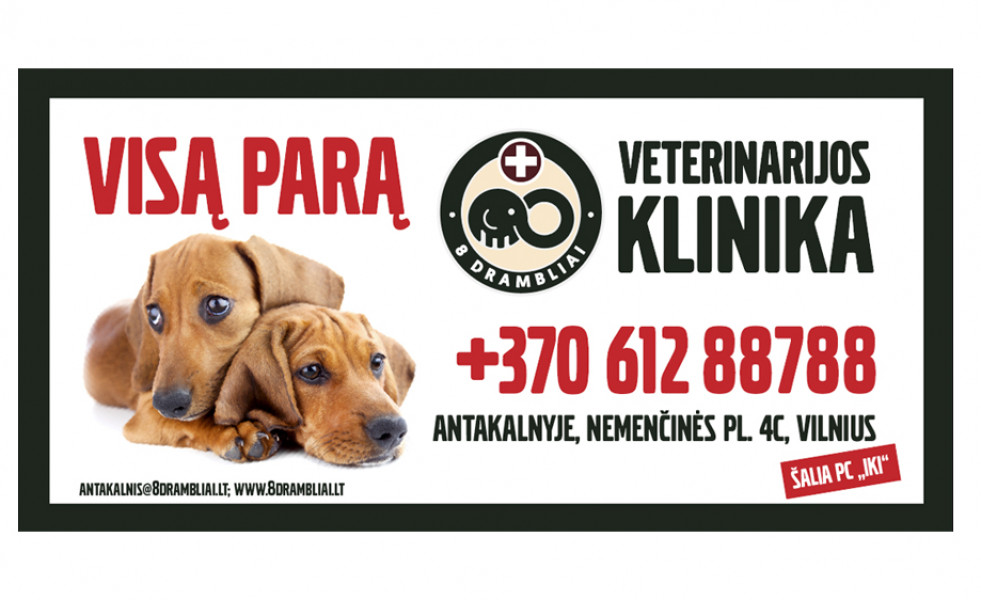 WE WORK 24 HOURS A DAY , 7 TIMES A WEEK AND 365 DAYS A YEAR!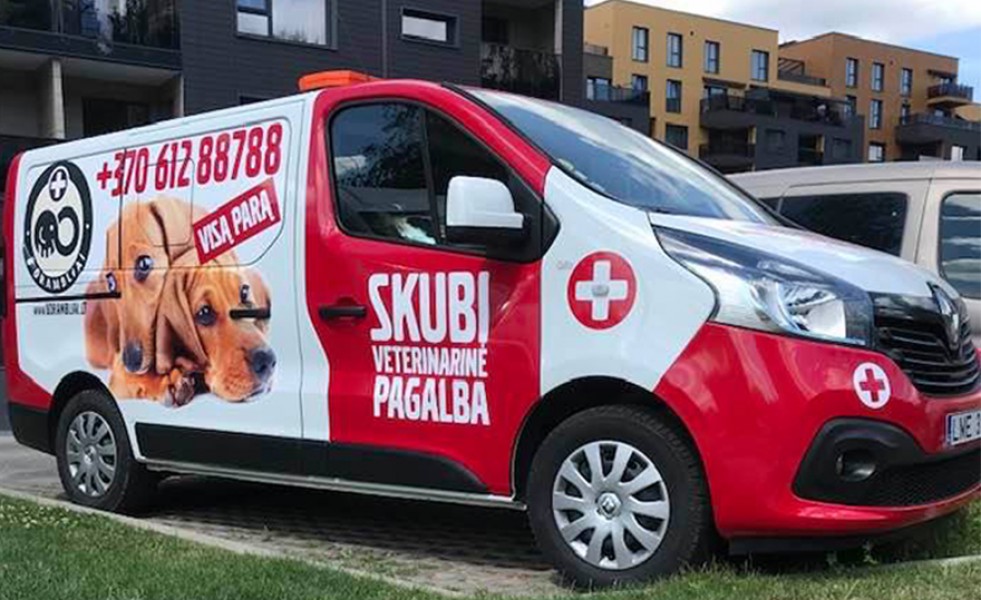 ABOUT OUR VETERINARY CLINICS
We use modern equipment for diagnostics, examination and treatment, enabling us to quickly and accurately diagnose illnesses.
You could also invite us to your home!
Our goal is to improve and protect the health of your animals. Therefore, we are ready to solve the problems of your pets and improve their health quickly and effectively, as well as to preventively examine, educate and provide recommendations.
In Antakalnis and Pilaitė we provide high-quality veterinary services, advice on pet care, nutrition and preventive measures.
Our veterinarians are constantly learning and capable of applying the latest technologies in veterinary medicine. The clinic offers a wide range of preventive, diagnostic, therapeutic and surgical services.
Our veterinary team is young, therefore ambitious and energetic. Specialisations of veterinarians are different, however, we are all united by sincere love for animals and a willingness to help.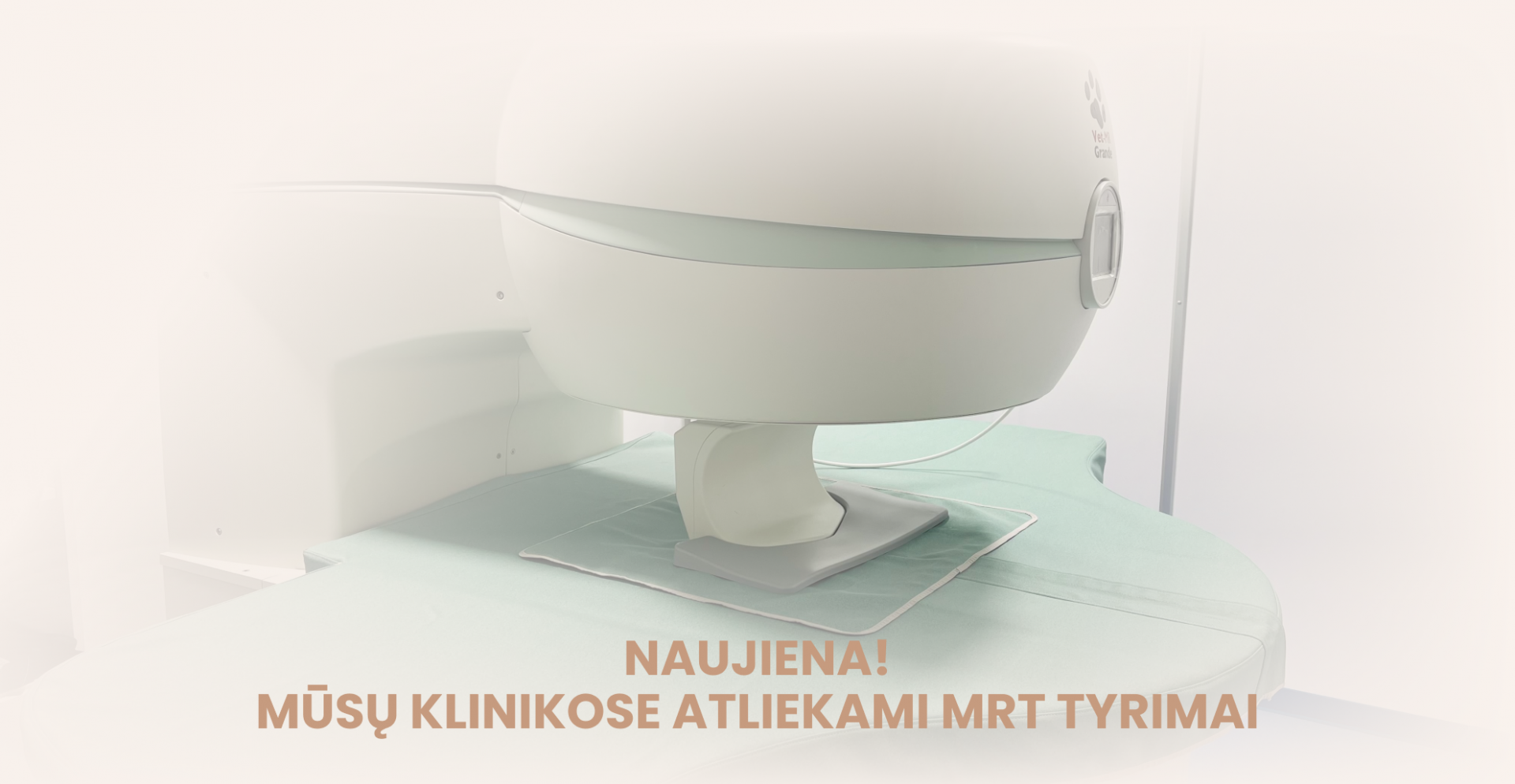 WE ARE GRATEFUL TO OUR CURRENT AND FUTURE CLIENTS AND PATIENTS - WE ARE IMPROVING AND WORKING HARD FOR YOU.
With love, team of 8 drambliai in Vilnius.
For both the client and the patient, both of you are extremely important to us!
More reviews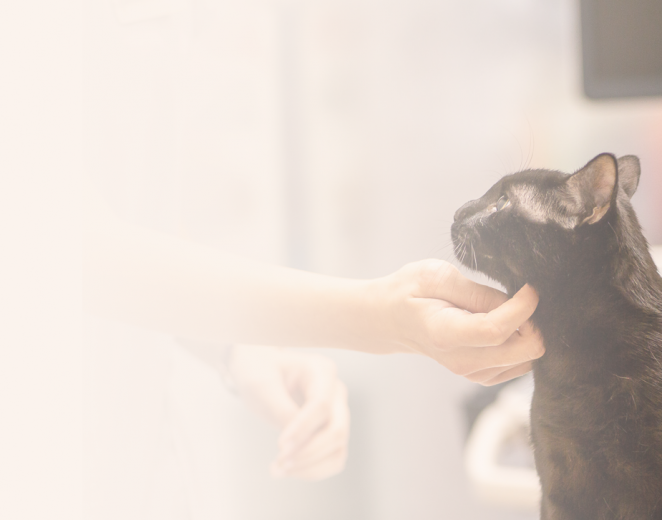 Laurynas Trukša
Draugiski darbuatojai, greitas aptarnavimas it svari aplinka
Nora Išganaitienė
Labai rekomenduoju. Nuoširdūs, profesionalūs, greitai reaguojantys ir jautriai sprendžiantys problemas specialistai. Labai geri žmonės ten dirba.
Gediminas Babčionis
Very friendly and quick service. Working during weekends what is really convenient
Ruta Do
Patogus laikas, parkavimas ir puikūs specialistai!
Our friends